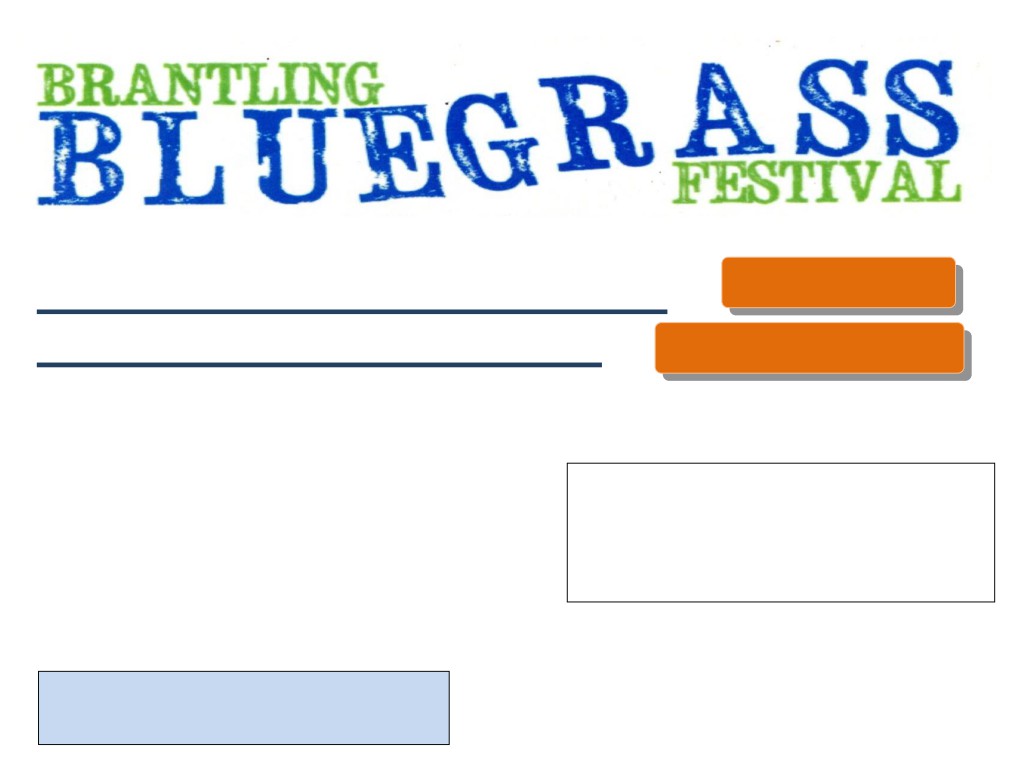 or Send a SASE with check payable to
3pm - 8pm
Brantling Ski Lodge
Eugene Bavis PO Box 71 Walworth NY 14568
(NOTE: Accessibility to the performance area within the
Brantling Ski Lodge is limited to stairways.
Sorry, no elevators
.)
Tickets also available
at
NWAP
Only
150 TICKETS
available!
$25 per person includes BBQ
(Sorry, no ticket sales at the door)
Proceeds from this Event will help keep
Thank you for supporting the Brantling Bluegrass
Festival Ticket prices low!
Festival, a Community effort by Bluegrass lovers!